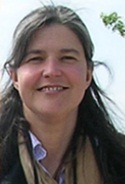 Elsa Costa e Silva presented and defended on 22nd March the PhD Dissertation, entitled "Media Pluralism and Diversity in Portugal – the political blogosphere network".
This is a work that has been integrated in our project's structure, regarding the pluralism and diversity issues at the blogosphere.
The defense took place at University of Minho, Gualtar Campus, Braga, at 14:30.
Further information here.