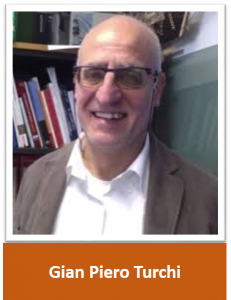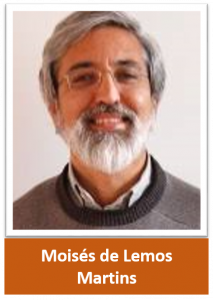 President of CreE.A Project (France)       University of Pádua (Italy)                     University of Minho (Portugal)
Hibat Tabib is a lawyer and specialist in International Relations and Social Mediation.
Between 1992 and 1995 he was President of the Association for Cultural and Intercommunity Stanoise (APCIS).
From 2001 to 2015 he was Director of the Association of Training, Prevention and Access to Law (AFPAD) and is currently President of this association.
He is President of the Strategic Committee of the European social mediation project CreE.A, which brings together 7 countries (Italy, Portugal, Spain, Belgium, England, Germany and France) and collaborator of the French and European Forum for Urban Security (FFESU).
In 2013 he was appointed Knight of the Legion of Honor as European specialist in issues of mediation, school dropout and violence.
Hibat Tabid is the author of the books: La cité des Poètes (1999); Résistant in Iran (2007); and Fil Continu (2010).
Gian Piero Turchi is Professor of Clinical Psychology and Psychology of Cultural Differences and Clinical Deviance at the University of Padua, Italy.
He is coordinator of the research group on Cognitive and Methodological Development of Dialogic Science and the researcher responsible for the coordination and supervision of Projects on Social Policies: migration, health and well-being, gender violence, mediation, among others.
He is President of the World Mediation Forum.
Gian Piero Turchi is the author and co-author of several books, among them: La risposta all'emergenza come occasione di promozione della Salute e Coesione della Comunità (2017); Minori e giustizia. La mediazione come strumento efficace ed efficiente per un ruolo attivo del minore nella comunità (2016).
Moisés de Lemos Martins is full professor in the University of Minho, and he is currently the Director of the Communication and Society Research Centre, which contributed to its foundation in 2001. Martins has a PhD in Social Sciences by the University of Strasbourg, in 1984. His research and teaching focuses on social semiotics, sociology of communication and culture and lusophone studies.
In terms of scientific publications, he is the director of Comunicação e Sociedade and Revista Lusófona de Estudos Culturais. He was the President of Sopcom, (the Portuguese Association for the Communication Sciences), as well as of Lusocom (involving the Portuguese Speaking Associations of Communication Sciences) and Confibercom (gathering all the Iberian-American scientific communities within the Communication Sciences field).
He also published and edited several books: Crise no Castelo da Cultura (2011); L'imaginaire des médias (with Michel Maffesoli, 2011); Portugal Ilustrado em Postais (with Madalena Oliveira, 2011); Comunicação e Lusofonia (with Helena Sousa and Rosa Cabecinhas, 2006); A Linguagem, a Verdade e o Poder (2002); O Olho de Deus no Discurso Salazarista (1990).