The presentations of the projects developed under the 2nd UMinho Prize for Initiation in Scientific Research were held on 12 November. Lara Campinho, 2nd-year student of the Degree in Sociology, at the Institute of Social Sciences, presented a poster resulting from the work entitled "Young people in the face of History: Images and narratives of interculturality in Portuguese and Mozambican school manuals", developed with the scope of Cultures Past & Present project, coordinated by Moisés de Lemos Martins.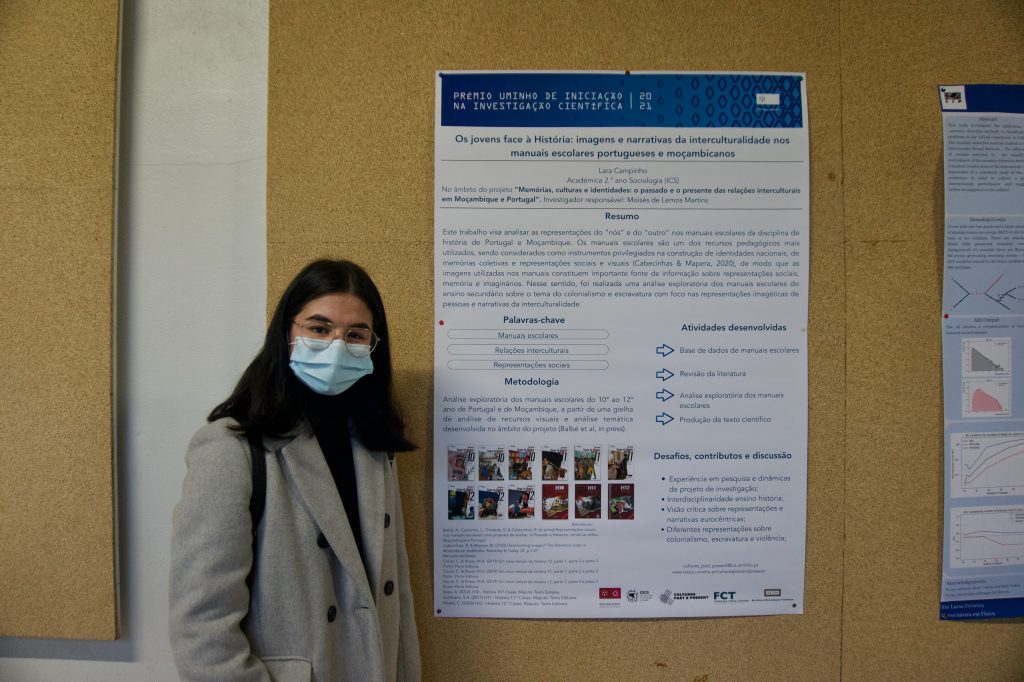 The project developed by the student, with the Cultures Past & Present project team, focused on the analysis of textbooks from Mozambique and Portugal. Lara took part in the initiative for the second time and shows interest in following the path of scientific research.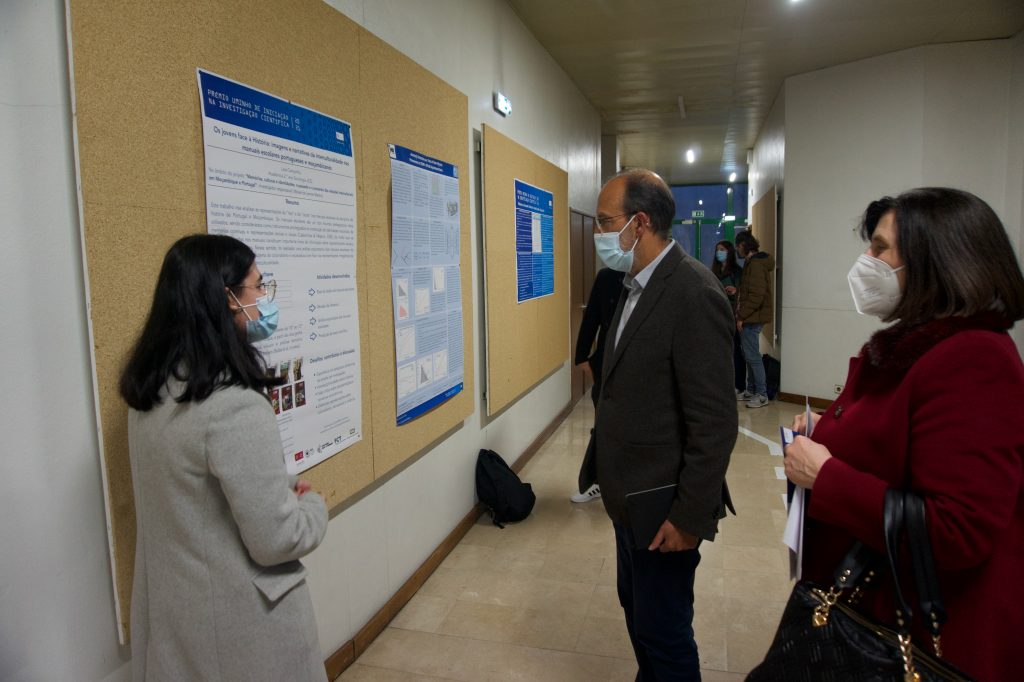 The UMinho Prize for Initiation in Scientific Research was created with the aim of providing an opportunity to bring students, from the 1st cycle and the first three years of integrated Masters, closer to real contexts of scientific research and insertion in research teams that they work on creating new and relevant knowledge by engaging them in supervised research activities that foster their interest in science.
The presentations were held at the Pedagogical Complex 1, on the Campus de Gualtar, at the University of Minho.